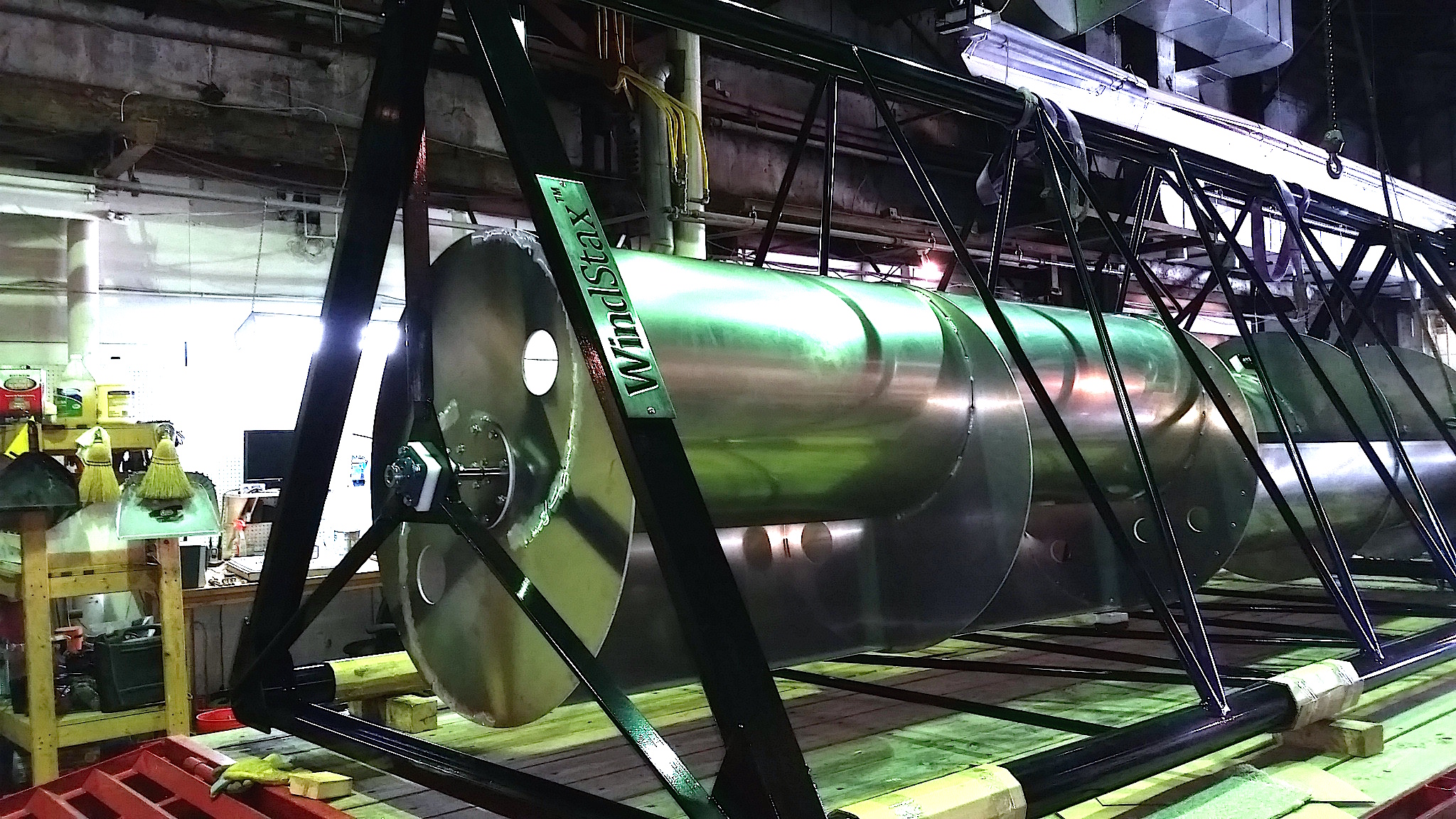 WindStax® systems can be tied directly to the utility power to offset your cost of electricity. WindStax can also store electricity for use when there is no wind in our unique microgrid system. Even when there is no wind, WindStax microgrids have power on demand. Using our ZeroFirst™ technology, wind energy becomes the primary source of power relying on the public utility only as a back up. The electricity is 120VAC or 240VAC 60Hz, 230AC 50Hz or 24/48/380VDC. In fact, the resulting AC electricity is cleaner and more reliable than most public utilities and can run everything from your furnace or air conditioner to sensitive electronics.
WindStax offers reliable battery solutions and options including state-of-the-art AGM, GEL, Aqueous Hybrid Ion™, and Lithium Ion batteries. All of our high-performance batteries are safe, spill proof, and 100% maintenance free. Add more storage capacity easily.
WindStax are scalable – unique in the industry, multiple WindStax can be clustered and share central electronics. Considering solar? All of our systems are set up to be hybrids aggregating wind power and solar power in a centralized microgrid. We are pioneers of this concept.
WindStax are non-directional and need little wind to start operating. That means the turbine works in ever-changing wind directions and in wind speeds as low as 5 miles per hour. The unique low-rpm, high-torque rotor design continues to work safely in high wind speeds that force traditional wind turbines to shut down.
WindStax are friendly to the environment. The generators have a small footprint, they are nearly silent at all wind speeds, and are avian friendly. There have been no documented cases of bird, bat, or even bug kills with vertical axis turbines.
WindStax are friendly to your neighbors. The generators are silent, safe, and, frankly, beautiful. Their design blends into their surroundings while providing good, clean, and free electricity.
WindStax are government friendly. The units can be installed anywhere with a good wind approach. Most municipal zoning begins with regulations of towers and wind turbines above 60'. As a portable unit, they are not considered a permanent structure under most zoning regulations.
WindStax need little wind to make and store power. The generators start producing electricity at wind speeds of 5 miles per hour. If the rotor is turning, the generator is working to store electricity.
WindStax are portable. With little effort the turbines can be moved across the property or across the country on a flatbed trailer. All WindStax generators fit within the confines of standard ISO shipping containers 20' and 40′ in length, keeping shipping costs to a minimum.
WindStax are sustainable. The rotor is built using recyclable material in a proprietary manufacturing process. All materials including the tower are lightweight, highly resilient, and strong. We care about our workers too, using low VOCs in the manufacturing process. WindStax use low carbon footprint materials, fasteners, components, and fabrication methods on a mission to achieve LEED, SCAQMD, CARB specifications and VOC compliance.
WindStax are reliable. Traditional horizontal axis wind turbines are complex machines comprised of thousands of components that involve an extensive international supply chain. WindStax uses a small fraction of that many components and has only three moving parts – and WindStax are made in the USA.